Wood impregnation (Ukraine)
- Service
Kharkivskyi Dist. -
Ukraine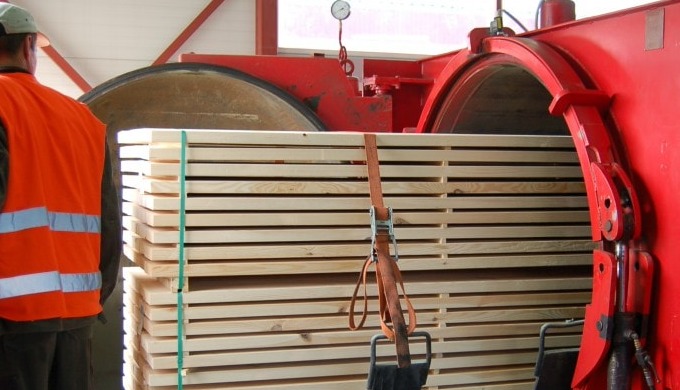 Impregnation is the process of processing wood in order to protect its marshy part (surface) from fungus, bacteria and insects.

Treatment of wood materials with impregnation consists in impregnation of wood with a special preserving composition when exposed to pressure and vacuum in the autoclave (technology "B-D-B" - vacuum-pressure-va
Description of the Service
Impregnation is the process of processing wood in order to protect its marshy part (surface) from fungus, bacteria and insects.

Treatment of wood materials with impregnation consists in impregnation of wood with a special preserving composition when exposed to pressure and vacuum in the autoclave (technology "B-D-B" - vacuum-pressure-vacuum).

Bar, board, log or other sawn wood and lumber - after impregnation, they become resistant to negative environmental effects with a guarantee of 30 years.

In addition to the main areas of protection, impregnated wood also becomes more resistant to burning under the sun, temperature and moisture.
I want to get more details about the product