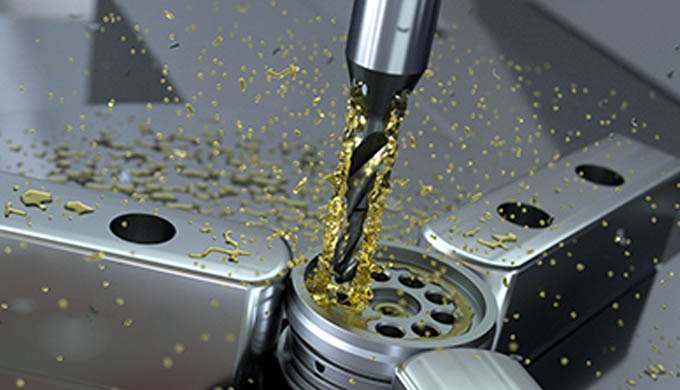 CrazyDrill Pilot SST-Inox is a pilot and short drill for stainless steels,
heat-resistant and CrCo alloys in the diameter range of 0.2 mm to 2.0 mm and for drilling depthsof up to 3 x d. All short drills are coated, have integrated cooling and a cutting edge for 90° chamfer.
Even without an integrated coolant supply (with external coola
Description of the Product
CrazyDrill Pilot SST-Inox is a pilot and short drill for stainless steels,
heat-resistant and CrCo alloys in the diameter range of 0.2 mm to 2.0 mm and for drilling depths of up to 3 x d. All short drills are coated, have integrated cooling and a cutting edge for 90° chamfer.
Even without an integrated coolant supply (with external coolant supply), the CrazyDrill Pilot SST-Inox is an outstanding pilot drill.
This is the perfect preparation for the deep and precise drilling with CrazyDrill SST-Inox and CrazyDrill Flex SST-Inox. The digressive helical flute, the cooling channels, the coating and the possibility of adding a 90° countersink make it an extremely efficient pilot or short drill.
Price of the Product
Price not indicated