SELF RUN 12.6 (Foot Insole, Orthotic footwear, Foot care)
- Product
Yangcheon-gu -
South Korea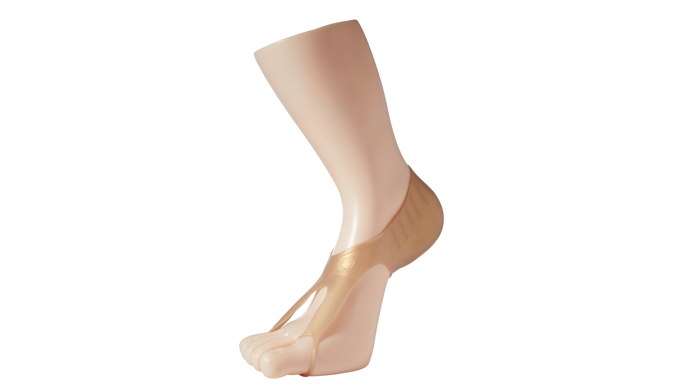 SELF RUN 12.6 The secret to correct posture is in your feet
4D diamond grid support that follows your movements anytime, anywhere, regardless of the shoes you wear ( 4 in 1 - Support and circulate the front, rear, and bottoms of your feet at once )

- Correct posture, correct gait guidance
- Minimize body shock
- Anteri
Description of the Product
SELF RUN 12.6 The secret to correct posture is in your feet
4D diamond grid support that follows your movements anytime, anywhere, regardless of the shoes you wear ( 4 in 1 - Support and circulate the front, rear, and bottoms of your feet at once )

- Correct posture, correct gait guidance
- Minimize body shock
- Anterior, middle, and hindfoot support and systemic circulation induction
- Thin silicone material that can be worn on any shoe

# Technical Detail / Specifications
01. Ideal Arch
02. Maintain stable posture and enhance your stride
03. Minimize impact on the body
04. Smother circulation

# Strength
- Rapid: Visually check that body balance is achieved within 10 minutes of putting them on.
- Thin: Can be worn with sneakers or high heels inside or outside socks, incomparably thin.
Price of the Product
Price not indicated
Characteristics of the Product
Certification

ISO9001, ISO14001, PCT

Origin

Republic of Korea
Category of the Product
I want to get more details about the product
Company catalogues - GNG beautyplus

Brochure (English)
8 pages

Company introduction (English)
13 pages