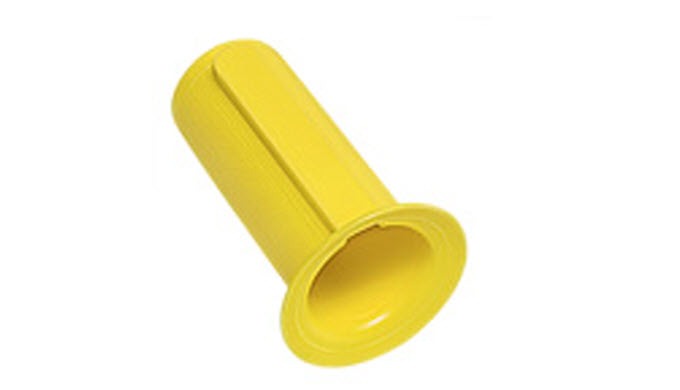 With the huge variety of 3.500 different designs PROTEC standard protective plastic caps and plugs secure pipes against contaminants, protect vital components during shipment and storage, and mask threads during finishing processes. With over 400 Mio. caps and plugs in stock PROTEC standard protective plastic caps and plugs are re
Description of the Product
With the huge variety of 3.500 different designs PROTEC standard protective plastic caps and plugs secure pipes against contaminants, protect vital components during shipment and storage, and mask threads during finishing processes. With over 400 Mio. caps and plugs in stock PROTEC standard protective plastic caps and plugs are ready for same day shipping.
We offer a selection of protective plastic caps and plugs that includes standard push fit and threaded styles, as well as many specialized types, such as flange covers, hydraulic caps and plugs, bolt and screw caps, and paint masking products. Our range includes caps to fit UNF, JIC, Metric, and BSP threads with an easy to grip head design for efficient installation and approval.
PROTEC supplies a large selection of protection caps to protect threaded components. Our range includes sealing, quick fit, and valve caps to fit a variety of thread styles during transport and storage.
Protect flared and flareless fittings against dirt, dents, and moisture with PROTEC caps to fit UNF, JIC, Metric, and BSP threads. UNJ/UNJS threaded caps are available to fit tubing sizes from 3/1'' to 1-1/2'' and used to protect UNJ/UNJS threaded components from contaminants during production, storage, and shipment. The easy to grip head design allows for ease of hand installation. Protect and limit fluid leakage with PROTEC BSP/UNF/Metric threaded sealing caps which are resistant to chemicals and reduces shearing. The threaded plug includes a gasket to limit fluid leakage. The hexagonal head enables the application or removal with a wrench or sock at low torques but it is recommended to tighten by hand. We offer a full range of plastic pipe caps, that include open-end vent caps, closed end NPT caps and flexible caps that resists splitting and cracking. In addition we offer specialty protective caps such as sucker rod and stator caps.
PROTEC PLASTICS manufacture protective plastic caps that are specialized to protect hydraulic fittings, preventing dirt, moisture, corrosion and damage during shipping & storage.
We provide an excellent range of protective hydraulic caps including banjo bolt caps to protect banjo unions, O-ring face seal caps for both UNF or JIF threads, hexagonal caps in common hydraulic coupling sizes and easy removal tear tab caps. Browse our plastic hydraulic caps or request a free catalog to see our entire selection of protective caps & plugs and hydraulic and pneumatic components.
PROTEC PLASTICS. Think Plastic. Go Protec.
Price of the Product
Price not indicated
Category of the Product