Planken (facade board) impregnated in an autoclave
- Product
Kharkivskyi Dist. -
Ukraine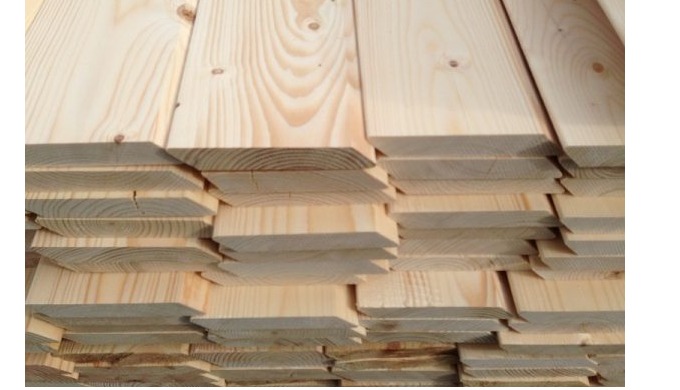 Planken is a very practical and modern material that is often used in construction and repair. This is a universal wood material, which is used in exterior design, in landscape design, as well as for the arrangement of a courtyard or garden.

Thanks to the planken, the exterior of the house, cottage or other building looks stylish and sp
Description of the Product
Planken is a very practical and modern material that is often used in construction and repair. This is a universal wood material, which is used in exterior design, in landscape design, as well as for the arrangement of a courtyard or garden.

Thanks to the planken, the exterior of the house, cottage or other building looks stylish and spectacular. Due to the main scope of application - planken is often called a facade board (it is designed for finishing work inside and outside buildings).

Planken is a wood product, which is a board 20 mm thick and 120 mm wide, with rounded (milled) edges, which is attached in a horizontal or vertical position to the wall of a building or room. For aesthetics and style filling, it is customary to mount the planken with some distance (gaps) between the boards.

A benefit of the planken is that it does not have tongues, so the wood material is attached with gaps that create constant ventilation. Thanks to this, the board always remains dry and does not deform.
Category of the Product
I want to get more details about the product