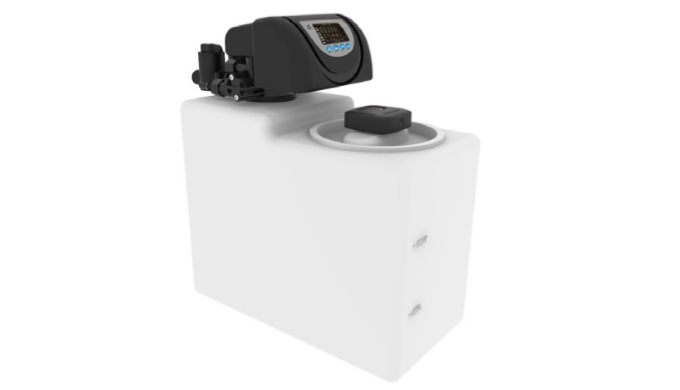 Compact Premium is the only compact and efficent softener in the market. Thanks to its sophisticated technology is able to ensure brilliant results at low costs. Its small size is the ideal to keep always clean your machine from calcareous scale. Moreover, Compact Premium is equipped with Salt:Detector, a control device designed by Think Water. It
Description of the Product
Compact Premium is the only compact and efficent softener in the market. Thanks to its sophisticated technology is able to ensure brilliant results at low costs. Its small size is the ideal to keep always clean your machine from calcareous scale. Moreover, Compact Premium is equipped with Salt:Detector, a control device designed by Think Water. It is able to monitor the functioning of the softener, to point out any problem and to highlight the lack of salt. The control is constant and it is made in real time thanks to an app available directly on your smartphone.
Price of the Product
Price not indicated
Characteristics of the Product
Category of the Product
I want to get more details about the product
Company catalogues - THINK WATER S.R.L.