Angel tray set (2set)
- Product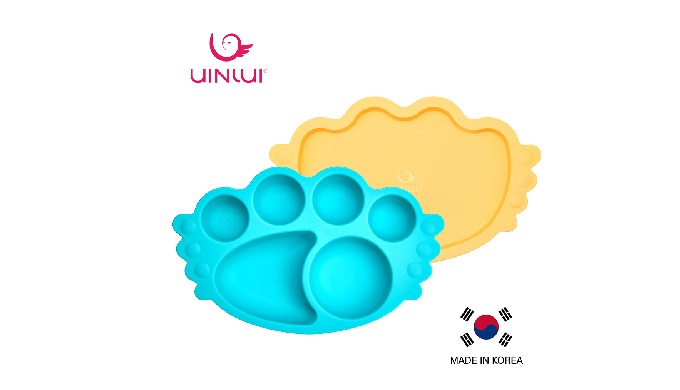 Help your child to develop balanced eating habits with Angel Tray's delicate design, function, and color considering children's eye level.

6 colors! Colors based on Angel Tray!

/ Place Angel Tray on the plate to use!
Not only is it anti-slip, but it is also good to use as a snack tray after meal.

* 3° angl
Description of the Product
Help your child to develop balanced eating habits with Angel Tray's delicate design, function, and color considering children's eye level.

6 colors! Colors based on Angel Tray!

/ Place Angel Tray on the plate to use!
Not only is it anti-slip, but it is also good to use as a snack tray after meal.

* 3° angle,
making it easy to see all together
/ Your child can see even dishes far away from his or her eye level.
* Plate with
an anti-slip feature
/ The plate that can be used for multiple purposes is anti-slip underneath, so it is not slipped away but very stable.
* Balanced eating habits
/ A kid tray with compartments separated for rice, soup, and dishes help your kid to eat various nutrients in a balanced way.
Tip: If you think dish compartments are too many, place a cup or snack instead of dishes.
Price of the Product
Price not indicated
Technical Details
BPA free
RoHS
USDA
GBtest
GreenLabel
Category of the Product
I want to get more details about the product
Company catalogues - NET international

UINLUI Product introduction_1 (English)
35 pages

UINLUI Product introduction_2 (English)
39 pages