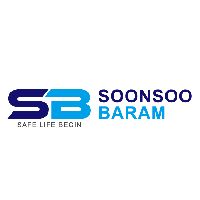 SOONSOOBARAM Co., LTD
Contact - SOONSOOBARAM Co., LTD
T-factory # 104, 48, Jungsimsangeop 2-ro, Ochang-eup, Cheongwon-gu
Cheongju-si 28119
South Korea
Send a message - SOONSOOBARAM Co., LTD
Legal information - SOONSOOBARAM Co., LTD
| | |
| --- | --- |
| Nature | Head Office |
| Year established | 2017 |
| Describe your Company and attract Business opportunities | |
| Corporate capital | 42,165 USD |
| Co.Registration No | 8158100847 |
| No employees | 2 Employees |
| Kompass ID? | KR123600 |
| Kompass member for | New |
| Membership | Booster International |
Presentation - SOONSOOBARAM Co., LTD
#Keyword
Hair Dryer, hair styler, hair products, hairstyling product

#Company Introduction
"Eco Raises Value to Home Appliances"
Company History
2017. 04 Soonsoo baram established corporation
2018. 01 Venture Company Certification
2018. 08 Certified for research & development department
2018. 12 Promising start-up company certification
2019. 01 Progress of new product development (hair styler/dryer)
2019. 04 Company affiliated research institute certification
Soonsoobaram is a third-year company that is working on research, development and manufacturing of small home appliances with two key words, health and safety.
Our products include hairdryer (PURISM i-Producting), hairstyler (PURISM S - Developed), and hair mist (PURISM C-Valuing). Its strength in safe and healthy products is that it only produces products that can be used by children to anyone who is vulnerable to health.

#Product
Product Line : Hair Dryer
1)PURISM l Hair Dryer

# Strength
1. Technology Innovation
Self-developed ceramic heater, win-seam flow line to prevent overheating, and BLDC (Brushless) motor development that can be used semi-permanent use
2. Smart Digital Control
A reactive control system that can be controlled in response to ambient temperature and wind
3. Scalp Care
Round and hook brushes can stimulate the scalp by brushing, helping to circulate and helping to dry meticulously.

# Video URL
https://youtu.be/J43wCkoZ6Wg
1

product - SOONSOOBARAM Co., LTD
Company catalogues - SOONSOOBARAM Co., LTD
Company's Videos - SOONSOOBARAM Co., LTD
Brands - SOONSOOBARAM Co., LTD
Mr. SEUNGBIN IM
Deputy Manager
News - SOONSOOBARAM Co., LTD
New product
[ToCK Abnormal] SOONSOOBARAM / PURISM I HAIR DYER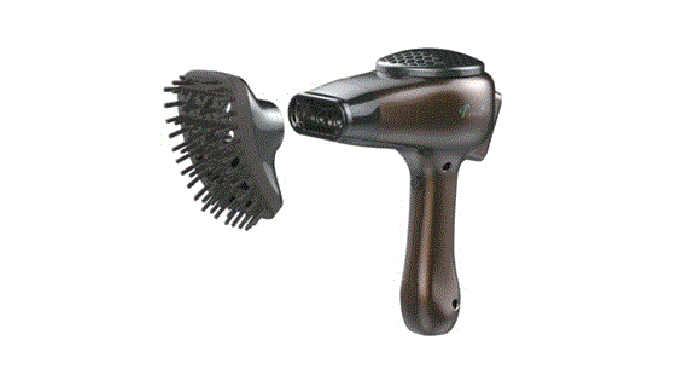 Date: 02 September 2019 15:00
Regular hairdryers dry their hair at high temperatures, which can cause hair damage, and not dry their scalp properly, which can affect scalp rash and abrasions. On the other hand, a pure wind (CEO Kim Min-soo) hair dryer has minimized damage to hair and scalp by using low temperature drying technology instead of high heat drying to reduce damage to hair, and is good for scalp health as it can dry the scalp

some hairdryers After heating the circular coil, the product operates on the principle of driving the fan in the motor, which can generate electromagnetic waves in the process of heating the circular coil. The prolonged use of the hairdryer also increases the heat by more than 100 degrees, which may result in hazardous substances from the glass fiber covers that are wrapped to minimize heat transfer to the external casing. Some products that use DC motors also emit impurities in the form of fine dust due to internal brush and motor friction when rotated.

Pureism Eye of pure wind minimizes potential of harmful substances such as electromagnetic waves, heat problems, fine dust and others by using ceramic heater, BLDC motor, and centrifugal turbofan, instead of hot coils commonly used in existing hairdryers and DC motor, and even improved performance by reducing noise and increasing air flow.

"Fairism Eye is a product that is developed with a focus on allowing all consumers to use hairdryers safely," said Kim Min-soo, CEO of Pure Wind. "Even infants and pregnant women can use this product without worrying about harmful substances."

The price of the product is 128,000 won, and product-related inquiries can be made on the website or by phone.
Location - SOONSOOBARAM Co., LTD
Key figures - SOONSOOBARAM Co., LTD
Activities - SOONSOOBARAM Co., LTD
Producer
Distributor
Service provider