Contact - INP Co., Ltd.
202-1411, Chunui Techno Park 2-cha, 202, Chunui-dong, Wonmi-gu, Bucheon-si
Gyeonggi-do 420-857
South Korea
Latest products added INP Co., Ltd.
Additional information
Legal information - INP Co., Ltd.
| | |
| --- | --- |
| Nature | Headquarters |
| Year established | 2002 |
| Activity | |
| Corporate capital | 40,000 USD |
| Co.Registration No | 130-81-85819 |
| No employees (address) | 8 Employees |
| No employees | 51 Employees |
Presentation - INP Co., Ltd.
# Keyword
Chopstick, Spoon, Fork, Straw cup, Tongue Cleaner, Baby tableware, Stainless Metal Tray and Case set, Non-slip stainless Tableware set, Household Item, Do it yourself Faucet, Ice/Hot Massage packs, Well-Done Toothbrush, Tongue Cleaner, Cup, Bottle, Edison Chopstick, Hygienic stainless steel chopstick, Spoon & Fork case,

# Company introduction
Built in 2002, INP is a business that preaches new values by developing products based on ideas and imagination. Through research, it was the world's first developer of "Edison Chopsticks, for children to use and learn concepts by."
It has applied for and registered patents of a variety of idea products besides this, and has filed for patent applications abroad as well, to the Patent Cooperation Treaty (PCT) and in the U.S., China, Japan, and Taiwan.
The Western response to the use of chopsticks was initially only curiosity, but there is now a growing trend of acknowledgement of its excellence and an interest to learn the skill as well. Hence INP hopes to export the product as a brand on its own with an international patent, and strive to establish Korea's unique cultural artifact as an everyday essential for people around the world.

# Product information
- edison chopstick
- spoon & fork
- straw cup
- Tableware/Meal Trays
- Tongue Cleaner

# Catalogue
http://www.kompass.kr/img/catalogue/20210225113254_ct.pdf
General Information - INP Co., Ltd.
Import area
Asia-Pacific
China
Export area
Asia-Pacific, North America
China, Japan, United States, Taiwan, Indonesia, Viet Nam, Canada, Hong Kong
Brands - INP Co., Ltd.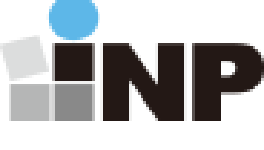 edison
Byeung Un Park
CEO - Chief Executive Officer
Mr. YOUNGDAE KIM
Sales Director/Manager
Opening hours - INP Co., Ltd.
Key figures - INP Co., Ltd.
Activities - INP Co., Ltd.
Producer
Distributor
Service provider
Main activities within the Kompass classification
Secondary activities within the Kompass classification