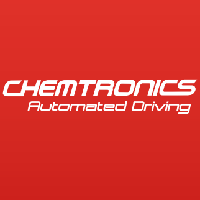 CHEMTRONICS
Global No.1 enterprise creating the future with passion and challenges
Contact - CHEMTRONICS
7F, DTC Tower, 644beon-gil 49, Daewangpangyo-ro, Bundang-gu, Seongnam-si
Gyeonggi-do 30010
South Korea
Ask for Info - CHEMTRONICS
Legal information - CHEMTRONICS
| | |
| --- | --- |
| Nature | Headquarters |
| Year established | 1983 |
| Describe your Company and attract Business opportunities | |
| Co.Registration No | 129-81-21998 |
| No employees (address) | 485 Employees |
| No employees | 485 Employees |
| Kompass ID? | KR037636 |
| Kompass member for | + 7 years |
| Membership | Booster International |
News - CHEMTRONICS
Press release
Chemtronix and RANIX is considered a beneficiary of self-driving technology advancement policy.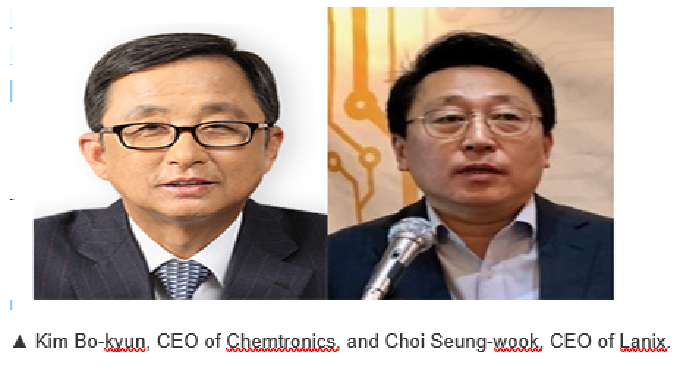 Date: 06 July 2021 01:11
End: 07 July 2021 01:11
It is predicted that chemtronics and Lanix will be able to expand their businesses in the V2X field according to the government's plan to commercialize autonomous driving.

According to the analysis of the securities industry on the 4th, it is highly likely that chemtronics and Lanix, which each have strengths in automobile communication, will take an opportunity to expand their business as the government has begun its self-driving policy in earnest.


Currently, the Ministry of Land, Infrastructure and Transport, the Ministry of Science and ICT, the Ministry of Trade, Industry and Energy, and the National Police Agency have jointly planned to invest 1.1 trillion won to reach level 4 of self-driving by 2027.

Self-driving technologies are divided into six levels of level 0~5 according to the standards presented by the American Automotive Engineers Association (SAE).

It is classified as actual autonomous driving from Level 3 when the system performs full driving.

Currently, South Korea's self-driving technology remains at Level 2, which is a partially automated stage.

On June 28, the Self-driving Technology Development Innovation Project announced that it will start to upgrade self-driving technologies with the goal of level 4 of self-driving by 2027.

The Self-driving Technology Development Innovation Project is a foundation launched in March by the Ministry of Land, Infrastructure and Transport, Science and Technology, and the National Police Agency. Each department is responsible for evaluating the project.

Fully autonomous driving can only be implemented when three fields, including Vehicle object Communication (V2X), Sensor-based Advanced Driver Assistance System (ADAS), and Intelligent Transportation System (C-TIS), are closely connected to each other. Sensors and cameras installed in cars have limitations in cognitive distance and range, and are not accurate depending on the surrounding environment, so development of communication technology is essential.

Vehicle object communication is a technology that connects a vehicle with everything (Vehicle to Everything, V2X) with a vehicle and infrastructure (V2I), a vehicle and a vehicle (V2V), a pedestrian (V2P), and a vehicle and a network (V2N).

According to a 2018 report by Markets & Markets, a global market research firm, the Korean automobile communication market is expected to grow 17.7 percent annually from 1.26 trillion won in 2016 to 3.269 trillion won in 2022.

Chemtronics is a company that provides a solution that integrates vehicle communication and Advanced Driver Assistance System (ADAS) by holding camera sensors and communication terminal manufacturing technologies together.

Its strength is that it is securing its own technology in software as well as hardware related to vehicle communication technology but also in software.

Chemtronics has also been continuously participating in state-run projects of major local governments regarding automobile communication.

chemtronics is also participating in the development of 'High Speed Vehicle Vehicle Communication (V2X) communication-based self-driving service technology' which is one of the first projects of the self-driving technology development innovation project group.

"Chemtronics is participating as a key company in the construction demonstration project of major local governments such as Pangyo, Sejong, Seoul, Jeju Island, Daegu, Ulsan and Gwangju," said Kim Doo-heon, a researcher at Hana Investment. "It is expected to benefit directly from the Korean version of New Deal, which will be implemented in earnest from 2021."

Key figures - CHEMTRONICS
Activities - CHEMTRONICS
Producer
Distributor
Service provider
Main activities within the Kompass classification
Secondary activities within the Kompass classification