Altochem Co., Ltd
We makes Synthetic orthopedic casting tape & splint
Contact - Altochem Co., Ltd
6, Hwasan-Ro, 101Beon-Gil, Idong-Eup
Cheoin-gu, Yongin-si 17135
South Korea
Send a message - Altochem Co., Ltd
Legal information - Altochem Co., Ltd
| | |
| --- | --- |
| Nature | Head Office - Factory |
| Year established | 2005 |
| Describe your Company and attract Business opportunities | |
| Corporate capital | 2,500,000 USD |
| Co.Registration No | 135-81-80667 |
| No employees (address) | 12 Employees |
| No employees | 20-49 Employees |
| Kompass ID? | KR019925 |
| Kompass member for | + 7 years |
| Membership | Booster International |
Presentation - Altochem Co., Ltd
#Keyword
ALTOCHEM, ALTOCAST, ALTOSPLINT, ALTO CAST MACHINE, Orthopedic casting Tape, Synthetic Orthopedic Splint, Casting tape and Splint manufacturing machine, Alto U- Pad, Alto V-Splint, Casting tape manufacturing machine, splint manufacturing machine

#Company Introduction
ALTOCHEM is the most leading medical device company of manufacturing orthopedic casting tape and splint. Based on our abundant experience, we have been exporting not only casting tape and splint manufacturing machine but also its raw materials such as fabric, resin and etc with a total service. We obtained quality certifications of GMP, FDA, CE, ISO13485 and ISO9001. We have been supplying Korea Military Hospital with our products for years and are proud to gain confidence in quality from our government and exporting to more than 40 countries.

# Strength
1. Company with total solution
2. Product know-how accumulated for more than 20 years
3. Advanced resin synthesis technology and Odor-free resin technology
4. Cast and Splint manufacturing machine with world best technology
5. High-tech R&D Center
6. Company with perfect research personnel capable for various product development
Company catalogues - Altochem Co., Ltd
Company's Videos - Altochem Co., Ltd
General Information - Altochem Co., Ltd
Certifications
| | |
| --- | --- |
| Type: | CE, FDA, ISO 9001, ISO 13481, GMP |
Import area
Asia-Pacific
China
Export area
Asia-Pacific, Central/East Europe
Thailand, India, Germany, Italy
Brands - Altochem Co., Ltd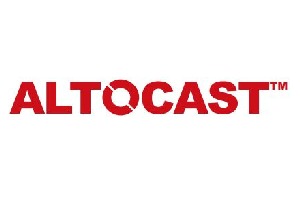 ALTOCAST (Producer, Distributor)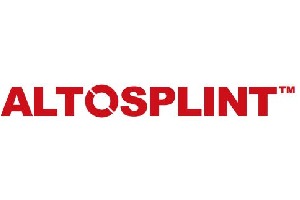 ALTOSPLINT (Producer, Distributor)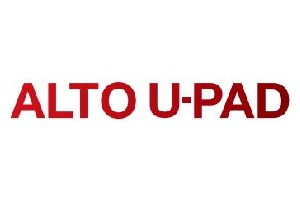 ALTO U-PAD (Producer, Distributor)
Ms. Victoria Oh
Export Director/Manager
Mr. JinKyu Kang
CEO - Chief Executive Officer
News - Altochem Co., Ltd
Nominations
The most latest supplier, ALTOCAST and ALTOSPLINT

Hope everything will be great with you.
We are pleased to inform our guest to this web site.
We are supplying our goods, ALTOCAST and ALTOSPLINT to Korea Military Hospital for two years in a row with plenty of amount.
It's a one of greatest news in 2013.

Best regards
Lencya
Participate in an event
Florida International Medical Expo 2013, in Miami
It'was my first overseas exhibition and first trip in America.
How amazing it is!
Florida,especially Miami is famous for us its beautiful beach and the gate of central and latin america eventhoug it is located in North America.
It was proved by it sightseeing and different language once we realized that we are in Miami very next day of arrival. Whole place has two language board of english and spenish.
Wow!
The many visitor also not only come from cnentral and latin america, but also their market is there.
We met so many parnter who came from 23 countries.
I really hope we can fully support them and make good business chance with them.

Good luck!
Location - Altochem Co., Ltd
Opening hours - Altochem Co., Ltd
Key figures - Altochem Co., Ltd
Activities - Altochem Co., Ltd
Producer
Distributor
Service provider
Main activities within the Kompass classification
Secondary activities within the Kompass classification